HIEMT Muscle Build Fat Reduction Body contouring TeslaShaper em sculpting device
Delivery Method: Air express by DHL/TNT/FEDEX/UPS door to door service
---
PRODUCT DETAILS
---
HIEMT Muscle Build Fat Reduction Body contouring TeslaShaper em sculpting device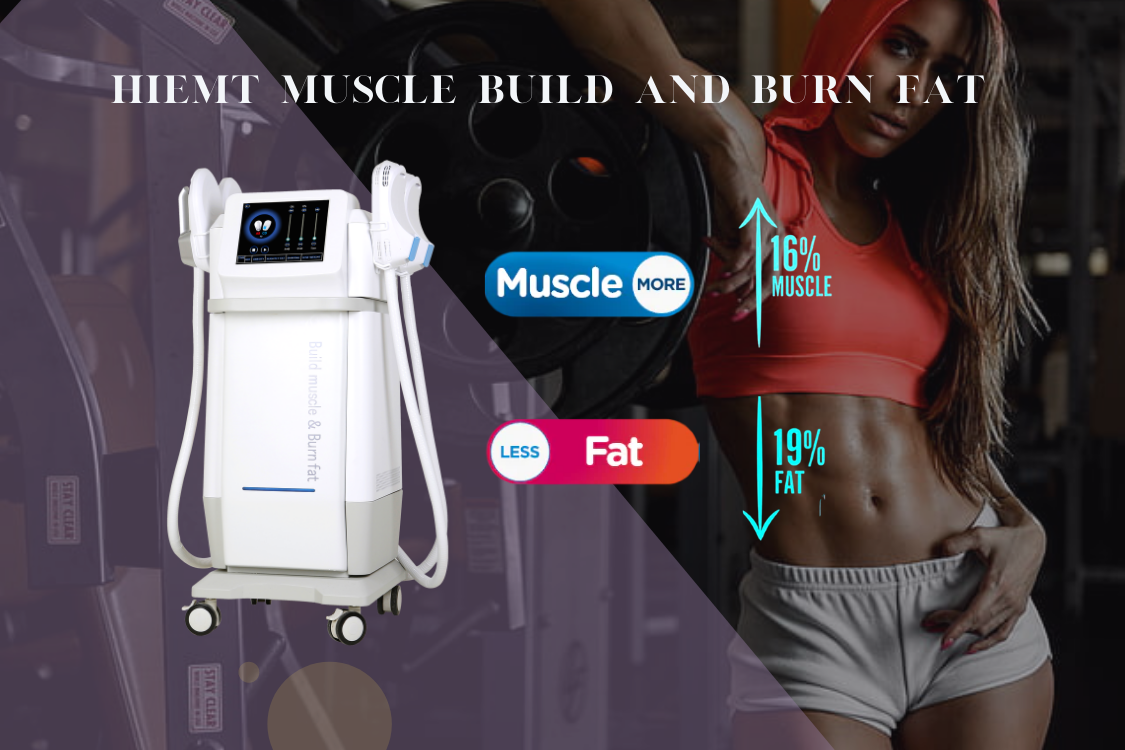 How does the TeslaShaper work?
Using HI-EMT (High Energy Focused Electromagnetic Wave) technology to continuously expand and contract autologous muscles and carry out extreme training to deeply reshape the internal structure of the muscle,that is, the growth of muscle fibrils (muscle enlargement) and produce new protein chains and muscle fibers (muscle hyperplasia), so as to train and increase muscle density and volume.
The 100% extreme muscle contraction of HI-EMT technology can trigger a large amount of fat decomposition, Fatty acids are broken down from triglycerides and accumulated in fat cells.The concentrations of fatty acids are too high, causing the fat cells to apoptosis, which is excreted by the body's normal metabolism within a few weeks. Therefore, slim beauty machine can strengthen and increase muscle, and reduce fat at the same time.
Application
Muscle building and Fat reduction
Raise hips
Postpartum Lady "Private"
Improve the separation of rectus abdominis
Build abdominal muscles and mermaid line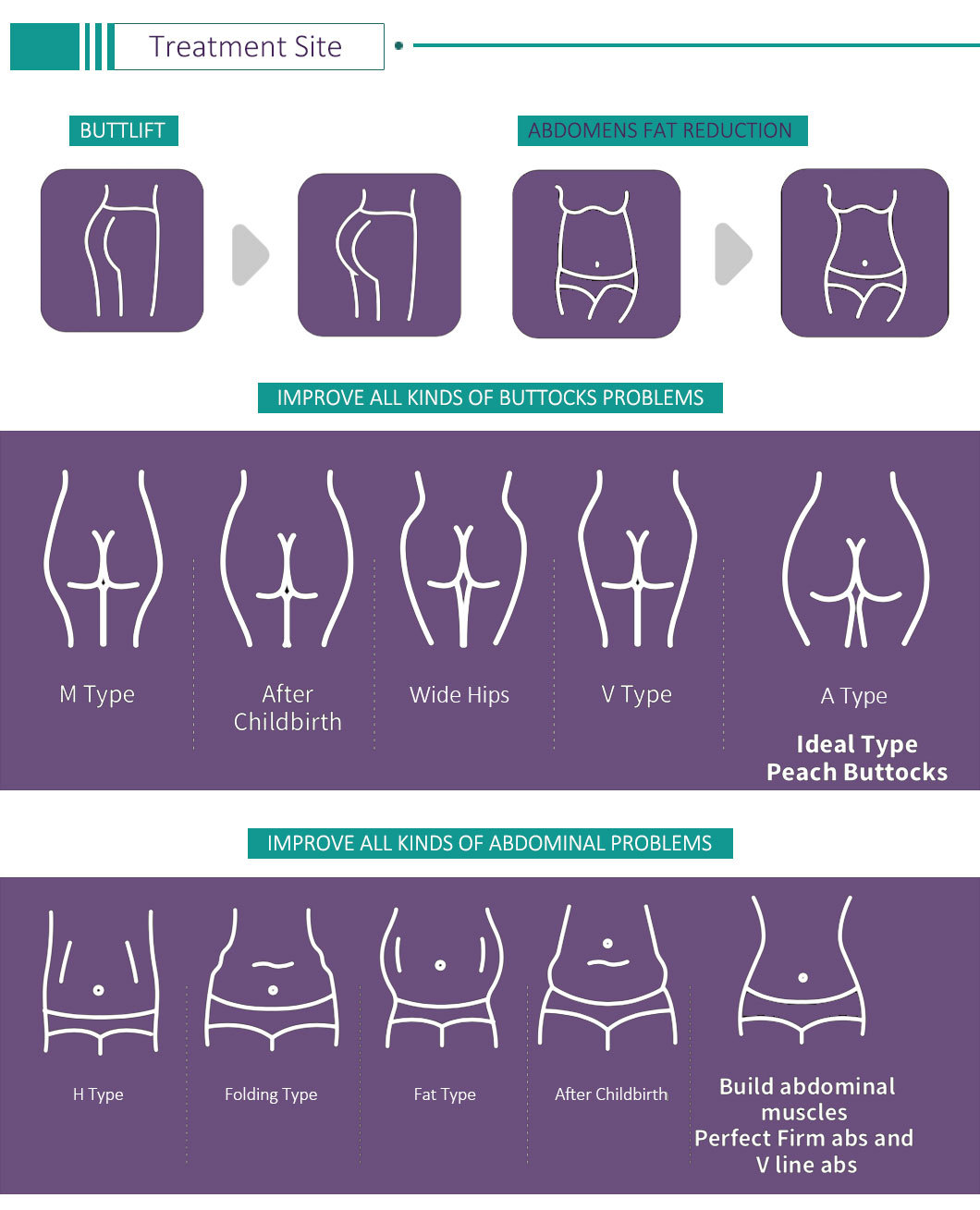 UNIQUE ADVANTAGE OF HIEMT EMSCULPTING EMS90
- There are sufficient experimental studies to prove that the treatment effect is remarkable. It only takes 4 treatments within two weeks, and every half an hour, you can see the effect of reshaping the lines in the treatment site.
- The air cooling device makes the treatment head not produce high temperature, and the handle can work continuously for a long time, which greatly improves the service life and safety factor of the machine, greatly improves the energy output, and makes the performance and power more stable.
- No surgery, no injection, no medicine, no exercise, no diet, Just Lying down can burn fat and build muscle, and reshape the beauty of lines.
- It's simple operation and bandage type. The operating head only needs to be placed on the operating part of the guest, and it can be reinforced with a special equipment band, without the need for a beautician to operate the instrument, which is convenient and simple.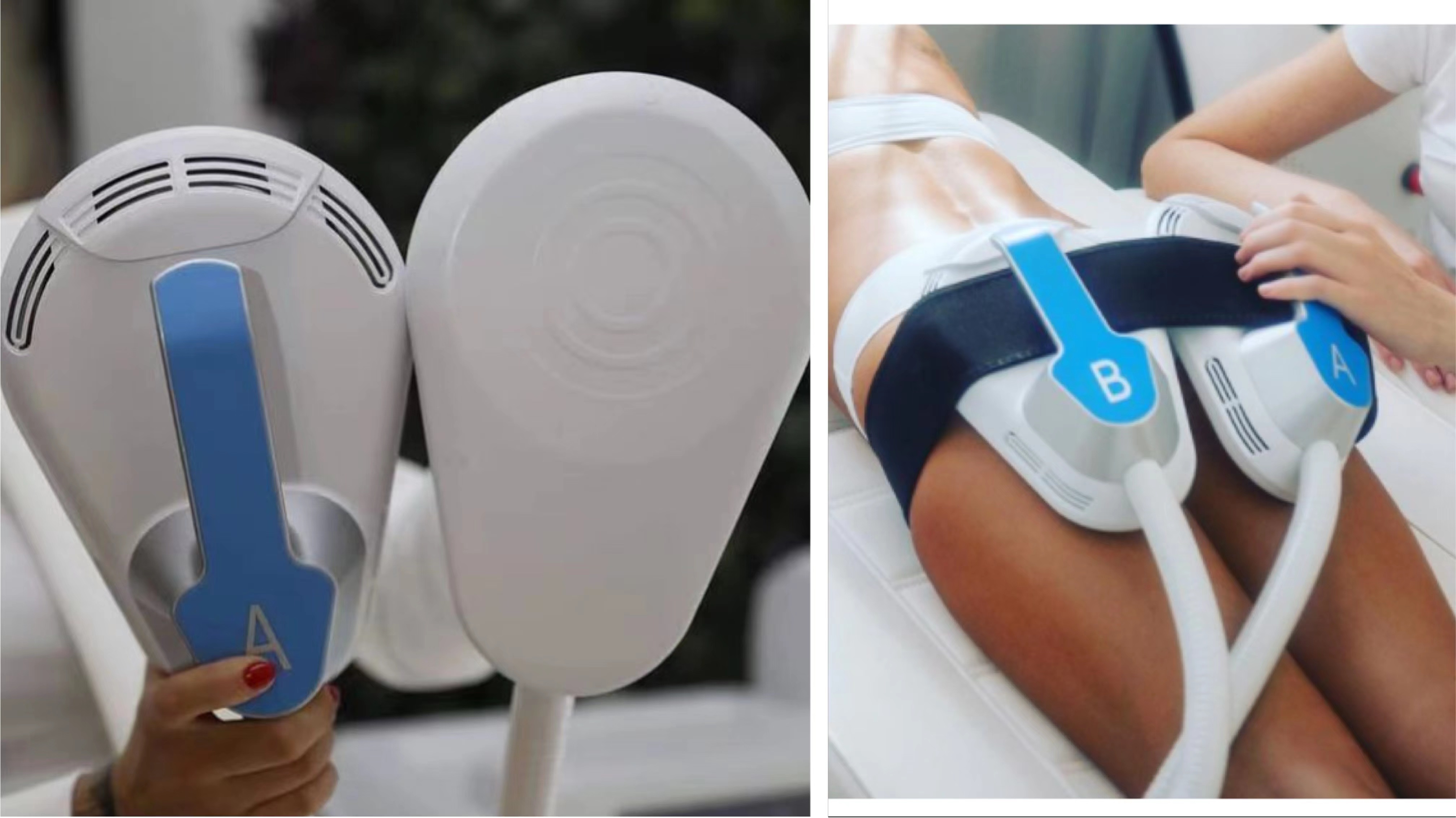 Specification
| | |
| --- | --- |
| System Type of Stimulation pulse | High intensity Focused Electromagnetic energy |
| Output Intensity | 0-13 Tesla |
| Frequency | 3-150HZ |
| Power supply | 5000W |
| Handles | 4 handles working at the same time or work alone |
| Packabe size of machine | 56×66×116cm |
| Weight | 85kg |
| Electrical Requirements | AC/100-240V,50-60Hz |
Feedback from Clients